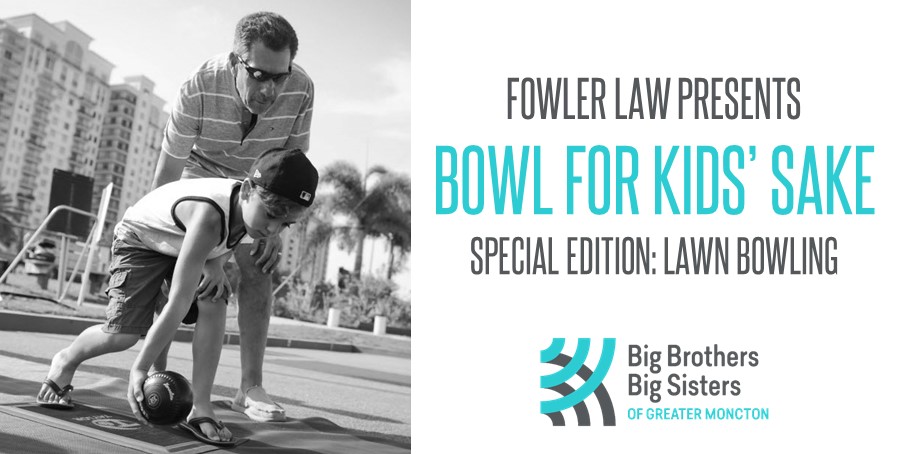 Bowl for Kids' Sake is Big Brothers Big Sisters' premier fun-raising event, where people like you get together with friends, family, neighbours, and co-workers to bowl in heroic support of Big Brothers Big Sisters mentoring programs.
Save the date! Bowl for Kids' Sake is back! We will be hosting our fundraising event on Saturday July 10th, but with a twist. For the first time ever, this signature event will feature lawn bowling at the Centennial Lawn Bowling Club (Centennial Park).
Moving our fundraising event to an outdoor venue this year will ensure better safety during the pandemic. We are excited to provide our community supporters with an enjoyable family-friendly experience packed with laughs and lasting memories.
Never before has there been a more critical need for mentoring and support. The vulnerable children and youth we serve are particularly vulnerable to the additional risk factors presented by the stress of COVID-19. Thankfully, our agency has been working hard to stay connected, helping our most vulnerable youth cope with our new reality. We are relying on events like these to meet the needs of our community!
It's easy to participate! Simply put together a team of up to six friends, family, and co-workers. Register your team below and check the schedule to select your bowling time. Once registered, you will receive an information package to help get you started. Please note that each team is asked to raise a minimum of $250 – so check out our fundraising tips to help you get started!
For more information or to register a team in person, give us a call or email: 506-502-4613 or reception.moncton@bigbrothersbigsisters.ca.
See you on the green!
Recruit four of your friends or co-workers to participate with you. Stress the importance of raising $250 per team (or $40 per person). Included with your registration fee is a free buff for each member of your team. Your team kit should have all of the materials you need to help you get started. Email a list of all your teammates to reception.moncton@bigbrothersbigsisters.ca.
Please register as soon as possible to ensure your place in the event. Rinks are assigned on a first come, first-served basis. You can give us a CALL at 506-502-4613 to register, or you can fill out an application below.
Make sure to also register your team through the event page on Canada Helps so that you can receive donations from family and friends who live away.
https://www.canadahelps.org/en/charities/big-brothers-and-big-sisters-of-moncton-inc-grands-freres-et/p2p/BFKS2021/team/captain/sign-up