Chasing Birds for a Good Cause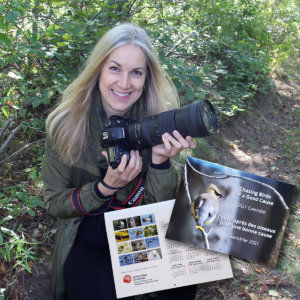 Our Executive Director has been chasing birds for a good cause! To support the incredible work that United Way does for our community and to thank them for their ongoing support to Big Brothers Big Sisters of Greater Moncton and YWCA Moncton, she decided to create a calendar and donate all of the proceeds to their annual campaign. Please help us support our local United Way by purchasing a calendar. They are only $20 each or $25 each if you want us to mail it to you. For more information, please contact Sophie at sroy@ywcamoncton.com. Thank you for your support and we hope you enjoy the calendar!
Notre Directrice générale a couru après des oiseaux pour une bonne cause! Pour soutenir le travail incroyable que Centraide accomplit dans notre communauté et pour les remercier pour leur soutien continu à Grands Frères Grandes Soeurs du Grand Moncton et YWCA Moncton, elle a décidé de créer un calendrier et de faire un don de tous les profits à leur campagne annuelle. Aidez-nous à soutenir notre Centraide local en achetant un calendrier. Ils ne sont que 20 $ chacun ou 25 $ si vous voulez le recevoir par la poste. Pour plus d'information, veuillez contacter Sophie à sroy@ywcamoncton.com. Merci pour votre soutien et nous souhaitons que vous aimiez le calendrier.
Big Brothers Big Sisters of Greater Moncton and YWCA Moncton are proud United Way GMSENB partners! When you donate to the United Way, your gift stays local to help families right here in our community. Thanks for supporting the annual United Way campaign!